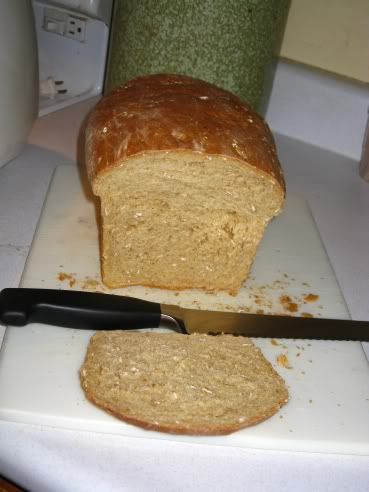 It's still "Molasses Madness" here at KitchenGeisha!
I have no idea why I'm craving the taste of molasses, the season just seems to demand it. So I thought I would try the
Tassajara Oatmeal Bread recipe
, swapping out the whole Wheat flour for all white flour, and the honey for molasses.
I found that it kept the bread moister than the honey, and gave it a depth it didn't have before. There is none left. :)
Submitting it to
yeastspotting
.